Three of my favorite drinks are water, tequila and wine. Red wine specifically. Merlot and Cabernet Sauvignon, more specifically, in case you want to send me some.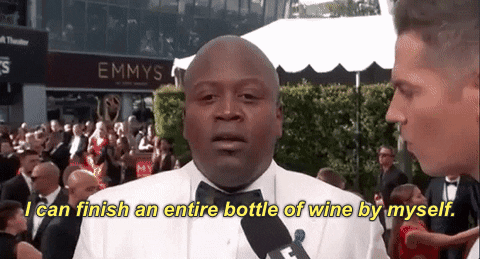 That being said, here's a list of Black Owned Wine Businesses that will help you find your new favorite.
Black Owned Wine Businesses
Abbey Creek Vineyard (North Plains, OR)  is a small-batch winery owned by Bertony Faustin, Oregon's first recorded Black winemaker. He produces wines like chardonnay, pinot gris and pinot noir, including several special batches.
Nyarai Cellars (Ontario, Canada) Winemaker Steve Byfield is the owner of Nyarai Cellar, one of the small yet growing collection of vintner-directed virtual operations within the Niagara region.
Okapi Vineyard (Napa, CA) Producing 300 cases per year, Okapi Vineyard produces full-bodied wines with opulent flavors balanced by sufficient tannins and complexity ages beautifully. Wines are available online and via telephone.
Aslina Wines (Stellenboch, Cape Town)  is a wine company owned by Ntsiki Biyela, the first Black woman winemaker in South Africa.
Bodkin Wines Healdsburg, CA) has produced over 15 varietals of wine, eleven of which were scored at 90 points or higher by Wine Enthusiast.
Brown Estate (Napa, CA) is the first and only Black-owned estate winery in Napa Valley, and is best known as one of that region's most well-regarded zinfandel producers.
Charles Woodson Wines (Napa, CA) Charles Woodson discovered his appreciation for wine in 1998 when he arrived in Napa with the Oakland Raiders for training camp. The business currently produces a Cabernet Sauvignon and Sauvignon Blanc.
Corner 103 Winery  (Sonoma, CA) Lloyd Davis is crafting limited production wines that showcase each varietal as well as the region in which they grow. Each wine comes from a different American Viticulture Area (AVA) of Sonoma County.

Wade Cellars (Napa, CA) NBA star Dwyane Wade partnered with winemaker Jayson Pahlmeyer to offer a selection of a cabernet sauvignon and red blend.
Earl Stevens Selections (Mangoscato, CA) is owned by Earl Stevens aka E-40, a rap veteran and entrepreneur. His wines come in both white and red and three different blends: mangoscato, red blend (cabernet and zinfandel) and moscato.
Simply Vino (Los Angeles, CA) Simply Vino's Vina Sympatica™ is a bubbly blend of super fruit and wine and as its name suggests, quite simply "a likeable wine." The concept is a play on the traditional wine spritzer – cool, classic, light and enjoyable.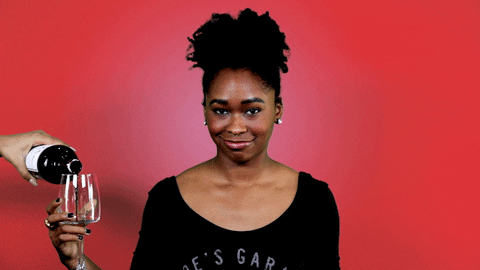 The Vegan Vine (Los Angeles, CA) Retired basketball star John Salley has embraced his vegan lifestyle and love for wine by partnering up with Clos LaChance Winery for his first foray into the wine industry. Wines are sold online and at select retail locations.
Edelheiss Wine (Washington, D.C.) consists of all natural red wine, cinnamon, and other natural and organic mixed spices that make it a standout  to provide for a soothing and delightful beverage.
Mouton Noir Wines  (Willamette Valley,OR) founded by iconoclastic sommelier André Hueston Mack in 2007, which incorporate a his trademark attitude and personal perspective on wine subculture.